This is Rita.
She is a strong advocate who believes that beyond meat burgers taste the same (or even better) than normal burgers and that Biggie Smalls is the best office dog ever. (Don't fight her on this!)
This ray of sunshine not only inspires others with her top-notch fashion sense and photography skills, but her infectious "go-getter" work ethic transcribes directly to her work. She inspires her team to do their best when assisting customers and their gifting needs.
Q: What does your typical day at Buyatab look like for you?
No day is the same for CSR; our team handles hundreds and hundreds of different customer inquiries a day, so as part of management I help make sure everything is running smoothly by answering any questions the team has, helping on escalated inquiries, reaching out to merchants. Long-story short – lots of problem-solving done throughout the day!
Q: How is it working from home?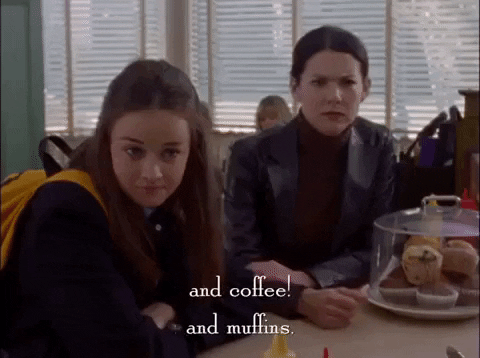 Now that we're at home, my workdays have been a little more different than usual – seeing less dogs than I would like but besides that, it's been an easy transition.
I always start my day with a coffee (or two, shh!) and check in with the team to let them know I'm available for any questions or escalations. We have been very lucky that our team has been able to adapt so seamlessly to working from home and have great tools like Slack or Zoom that help us talk and see each other.
Q: What is the best part of your role at Buyatab?
The best part about my role is that I get to be a part of team that is continuously growing.  Jordan and Sebastien let me join the big leagues and be part of the leadership team – I've been learning lots ever since! Being able to provide input about improvements and implementing new procedures while seeing those changes play out is a great feeling. I make an impact.
Q: During this quarantine, how are you keeping busy?
I find myself drawing and reading a lot, binge-watching Netflix more than I'd like to – specifically Gilmore Girls and Friends! I've been really enjoying going for runs outside just to breathe some fresh air and get some sunlight in. Also, lots of Face-timing with my friends!
Q: We all know that Biggie is your favourite office dog, but if you had to pick another dog, who would it be?
It would have to be Tilley, but don't tell Biggie I said so. (Sorry to all my other furry friends, I miss you all!)
Q: What is your go-to snack or meal during this quarantine?
VEGGIE LASAGNA!!! It's delicious, YUM.
Q: You're swamped with work! You need to put your head down and get in the zone, what's your go-to song/playlist?
Oh easy! My go-to playlist right now is Happy Beats on Spotify!